I couldn't believed it !! I've been writing craps, toking kok, blow water, add salt and vinegar, etc.. for one whole blady year. My 1st post is dated 29/3/06 and yes today is my birthday in blogphere. I started blur blur liddat (till now still blur blur la!! hahaha).





Lucky me as i'm a keen learner, I managed to overcome these obstacles one at a time. The first two comments in my post are in fact myself!! Kakakaka!!!! Hei..I wanted to see what is going on ma! lol. Then hor i was surprised why got one banana commented in my post geh. NMFL!! of course i was happy like a bird lar. He is my first fan si wor!!. My next fews other posts got another 3 new peoples dropped some shit in my comment box wor!! Wuahh!!! of course lagi syiok and kembang la got new fan si kambing in!!! Wah!! can meet new friends ledi. That spurred me to go on till today.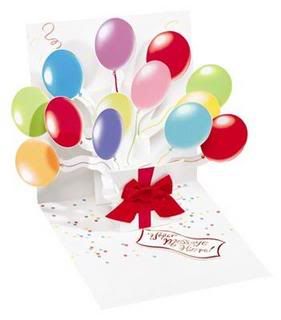 Along the way, i made more and more friends and my first meeting with these bloggers are with Wingz, Linpeh, Cocka, King's Wife, Angel, Jomel, Poison, Inevitable, Simmielang, Jason, Kat and her husband. We are celebrating Sengkor's and King's Wife birthday actually at the All Star Sports Cafe in Midvalley.

Other bloggers which I also met before are Ahnel, Huei, Lisan, Frostier, Kenny Ng, Ckyeo, Crazygrrl, Janicepa, Shireen, Pisang, My toudai Wenn, Nyonyapenang, Sotongking, Gbyeow, Tonixe, Lehbit, Winn.


During the blogger together-gether party, I even met more friends. To meet AhPek after one year , LOL!! Laundryamah, Sasha, 5xmom, AprilNg, Mott, AhBoon, Penny Pupz, Bee Stung Lips, and many..many many..more...!!!! I'm sorry if i have missed your name out. There are just too many of you...hehehe.



These bloggers which i know and have not meet them are ItchymanIchitaka, Danielctw, Pinksterz, AhBen, Mirror,etc..etc..They all shy shy la. Kakakaka!!!!!!!!!!!!!!!!!


Who said you cannot find new friends in blogging. Muahahahaha!! today i'm giving free links too same-same like brader Ahpek!! Come! come.. i belanja makan cake!!!!!!


YOU GUYS ARE JUST AWESOME !!!!!!!!!!!!! Thank you berry much.