After much persuasion and begging from my fansi, AceOne today is in the mood to tell you Lin Peh mia stori!! As you all know, of late Humhai Lin Peh finally showed us his old collection whereby he took his own baby video having fun when he was small. This is what he said:-

(Quote)
However, after Lin Peh's extensive research, it is confirmed that no one have posted baby video of themselves. So, Lin Peh decided so sacrifice lor ! Ladies and genitlemen... For the first time in the history of Tok 3 Tok 4, Lin Peh will show you a video of Lin Peh taken long time ago when Lin Peh was still a baby. Hope you like it:
(Unquote)


Having witness the video, AceOne concluded that he is a "weird" guy afterall . Wakakaka!!! WTF!! First of all, he did it with a doll (thats how he started his business in Olins series of produck) and secondly he did it with the clothes on. (nevermind, he was a toddler then). Sooner, through out his adults hood, humhai Lin Peh joined venture with his friends to open up a "yamade" skool of universiti to teach people how to make love.



In conclusion, his brain is lidis wan.




Linpeh's brain filled with this craps!!



Ladies and genitelment!! Let me introduce you lin peh mia piao mei!! Big bouncing por por wan.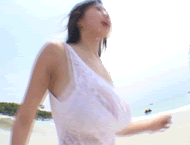 One fine day, lin peh finally got to know how to do it without the clothes on and this time he did it with his piao mei!! (no more doll la, adults ledi ma). They are having such a good time 'tau tau mor mor' and having sex. Lin Peh was on top of the piao mei!! Huh arh!! huh arh!!

Their conversation is lidis wan:-




Lin Peh: Oi piao mei...now that i'm on top of you do you feel it cumming anot?

Piao Mei: Piao Ker... No wor!!! I dun feel a single stroke of you wor!!!

Lin Peh: How come? I 'm doing my very best ledi wor!! I pushed so deep deep you no kam-ming?

Piao Mei: Still no wor!!

Lin Peh: Perhaps we should do it in the bathroom, there got water wan!

PiaoMei: Piao ker.. just now we 'tau tau mor mor' hor my natural water kambing ledi leh! Errrr...can you push harder anot jek?

Lin Peh: Fark you la..!

Piao Mei: Lanjiao la!! I dowan to do it ledi. Always do it with you I got headache wan!!! LOL

-
-
-
-
-
-
-
-
-
-
-
-
-
-
-
-
-
-
-
-
-
-
-
-
-
-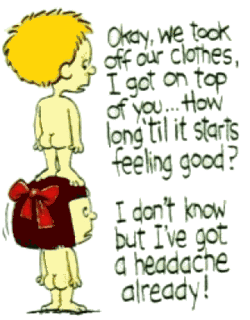 Oi Lin Peh!! diswan apa mia position??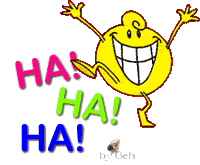 HAPPY APRIL FOOL DAY!!!!!!!!!