I woke up early today to catch the LIVE Australian Open final between Maria Sharapova and Ana Ivanovic. These two young girls are battling it out at Melbourne Park for the first Grand Slam title of the year 2008. I still remembered I was at Melbourne Park some years back supporting Martina Hingis. Believe me the atmosphere watching it at the stadium is much more exciting.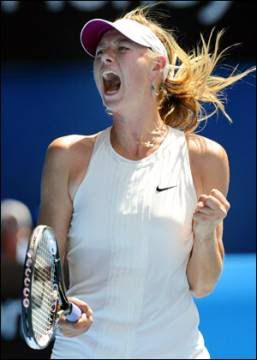 It was indeed correct what I predicted in FLSam's blog yesterday that Maria Sharapova has the advantage of winning it this year. She has improved so much in all departments from her serve, composure and playing the ball at the side lines and went for the kill when have the chance. She beat Ana Ivanovic straight set 7-5, 6-3. It was her 3rd Grand Slam title. Well done!!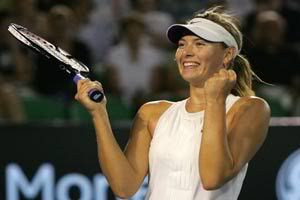 I was quite surprised Sharapova didn't drop a set in all seven matches at Melbourne Park, including wins over three of the top four ranked players, erasing 12 months worth of painful memories in the wake of her 6-1, 6-2 loss to Serena Williams last year final.




Tomorrow, is the men final and I predict Novak Djokovic to win against the Muhammad Ali look alike Jo-Wilfried Tsonga for the title. What say you?


Australian Open MariaSharapova ANAIvanovic